E22 Power, Peace, Purpose with Rabbi Elimelech Goldburg
Directly from the kids, the purpose in their pain is to teach the world.
1 year ago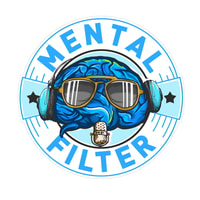 Each and every one of us has experienced challenges that are unfair, and seemingly insurmountable, sometimes leaving us to question the purpose that this pain is playing in our lives. We may ask, "why me?", feeling defeated by our tribulations, looking for a way out of the darkness. The children of Kids Kicking Cancer have a bit of a different idea.
We sat down with Rabbi Elimelech Goldburg, "Rabbi G", (https://kidskickingcancer.org/) a black belt Rabbi and founder of Kicks Kicking Cancer, to hear about how children experiencing pediatric illness and cancer are our true teachers. It is truly an inspiration to listen to Rabbi G describe how the children with the toughest feats face them with a smile on their face, and literally, a breath of fresh air.
Thank you for your continued support by subscribing, reviewing, rating, and coercing your mailperson to listen :)
Shmuel Fischler LCSW-C www.cbtbaltimore.com