E24 Giving is Getting with Brett Camalich
Be nice. Do good. Feel good.
1 year ago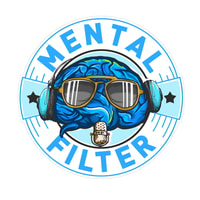 From the newspaper headlines, to interruptions in your regularly scheduled programming on television, we are all familiar with the "doom and gloom" that this world has to offer. Sometimes, it seems like it can be easier to get caught up in that doom and gloom, and forget about the sunshine that can (and does!) peacefully exist.
Dude. Be Nice. has one mission: treat yourself and others better. All created by a man who wanted to be the anti-doom and gloom, Dude. Be Nice. is known for their awesome videos that highlight people who go the extra mile, and deserve recognition for doing so. This week, we got to sit down with Brett Camalich from Dude. Be Nice. (https://www.dudebenice.com/) to hear about his experiences in giving to others, and ultimately, what he gained from giving.
As always, thank you for your continued support by subscribing, reviewing, rating, and coercing your mailperson to listen :)
Shmuel Fischler LCSW-C